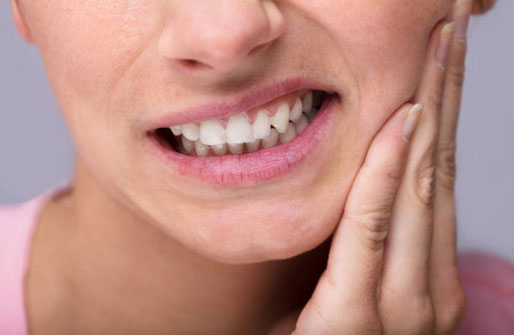 Emergencies happen, and we're here to help. If you think you're experiencing an emergency, call our number below and visit our emergency dentist in Olympia, Washington. We offer high-quality, effective emergency dental treatments in Tumwater and Olympia.
Are you Experiencing a Dental Emergency? Call us at 360-995-1994.
What is Emergency Dentistry?
An emergency dentist is a qualified dentist that can respond to, diagnose, and treat dental emergencies. Dental emergencies are potentially life-threatening conditions that require immediate treatment to reduce pain, stop bleeding, and prevent tooth loss. When experiencing a dental emergency, you must call your dentist for further instructions. We'll set an appointment as needed and give instructions in the meantime. 
Types of Dental Emergencies:
A Lost Filling or Crown.

Crowns and fillings are essential in keeping our teeth safe and functional. If a crown or filling breaks, cracks, or falls off, we must treat it immediately. Quick treatment will prevent infection from reaching the tooth's soft center and causing a root canal infection. 

A Knocked-out Tooth.

If your tooth falls out by physical trauma or force, it's a dental emergency. With quick action, it's possible to save your original tooth and avoid a dental implant or bridge. Remember these steps when a tooth falls out: 1.) Pick up the fallen tooth by the crown. Don't touch the roots. 2.) Rinse it out with cold running water for 10 seconds. 3.) Try putting your tooth back into the gum. If it doesn't go smoothly, put the tooth in a glass of milk instead. 4.) Go to the dentist soon as possible. 

Toothache.

Pain indicates that something is wrong. Avoid using aspirin or painkillers; use a cold compress instead. If a particular toothache or throbbing won't go away, it's time to visit the dentist. 

Blood.

Bleeding in the gums or while flossing can be a sign of early gum disease. While not an extreme emergency as some others, it should be examined and discussed with a dental expert as soon as possible. 
How to Prevent Dental Emergencies? 
Dental emergencies aren't always in our control, but we can minimize them with preemptive measures. For example, healthy dental habits reduce the risk of cavities, gum disease, and infection. Be careful with sugary drinks, candies, hard foods, and tobacco products. Boost your gum health with Vitamins A, B, and C. Keep a close eye on your teeth with routine dental visits, and use mouthguards when recommended. 
Why is An Emergency Dentist Important? 
Emergency dentistry is critical for our oral health. Accidents happen, and it's good to have a backup plan. Emergency care can save our teeth, minimize invasive treatment, and improve our dental health: 
Pain Relief.

Don't suffer unnecessarily. Dr. Ajaipal Dhanoa and our team are qualified professionals who can help restore your smile to its healthiest, happiest state. We have state-of-the-art technology and medication to make you feel better in no time. If you have a dental emergency, don't wait.

Save Your Natural Teeth.

In all our treatments, we prioritize saving your teeth. Emergency dentistry gives you a lifeline to quick, dependable dental care. With fast action, we can keep teeth and avoid the need for more costly, time-consuming restorative procedures. 

Reduce the Risk of Infection.

You're at substantial risk of infection if you've broken a tooth or lost a crown. Our teeth's enamel is vital in protecting tooth pulp from outside bacteria. Seek dental assistance as soon as possible. 
Emergency Dentist in Olympia, Washington
You'll never have to be alone during a dental emergency at Affordable Dental Care. Dr. Ajairpal Dhanoa and our team offer comfortable, comprehensive treatment for all dental accidents. Under our gentle and exceptional care, you'll feel better after each dental visit. 
Are you experiencing a dental emergency? Call us at 360-995-1994.