Do you have a fear of going to the dentist? For many people, going to the dentist is an anxiety-inducing experience. Sitting in the dentist's chair, often with a bright light shining on their face, can be enough to make some people break out into a cold sweat. We offer high-quality sedation dentistry at Affordable Family Dental to help people relax during dental procedures. We are your Oly Tumwater sedation dentistry experts. 
What is a Sedation Dentist?
Sedation dentists are specially trained dental professionals who use sedation to help patients relax during dental procedures. There are different types of sedation, and the kind that Dr. Dhanoa uses will depend on the work he performs, the patient's medical history, and other factors. 
Sedation Dentistry Can Help
Sedation dentistry can help people who fear going to the dentist. The sedatives used in this type of dentistry will help you relax and calm down. Being calm means that you will be less anxious during your dental procedure and feel happy to get all your dental needs cared for!
Sedation dentistry can help make dental procedures less stressful for patients and dentists. Dr. Ajaipal Dhanoa can use it for everything from routine cleanings to more invasive procedures. In addition to helping patients relax, it allows Dr. Dhanoa to work more quickly and efficiently. 
Sedation dentistry can also be helpful for people who have a sensitive gag reflex or need a lot of work done at once. Some people feel tired after sedation, so having someone drive you home after your appointment is essential.
The procedure is fast and straightforward. On the day of your appointment, our friendly and professional staff will greet you and escort you to the dentist's chair. We will answer any questions you may have about your dental work and do everything we can to make you comfortable so that you are ready to begin. Once prepared, we will ask you to inhale the laughing gas through your nose, and the dental work can begin.
The Types of Sedation Dentistry
Dentists' most common types of sedation are "laughing gas," oral sedation, and intravenous (IV) sedation. Laughing gas is a gas that is inhaled through a mask and helps to reduce anxiety and pain. Oral sedation involves taking a pill before the procedure, which helps to make the patient drowsy. IV sedation is administered through a vein in the arm, and we generally use it for more complex dental processes. 
Is Sedation Dentistry Safe?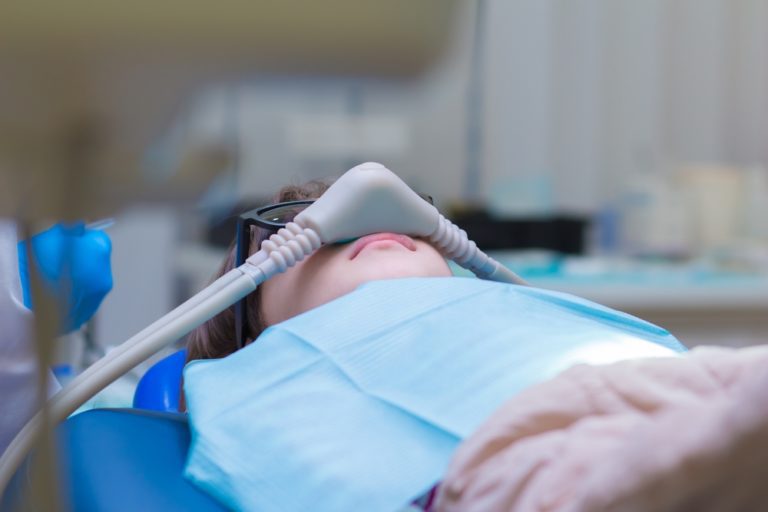 Sedation dentistry is very safe when handled by trained professionals such as the team at Affordable Family Dental. We carefully monitor each patient to ensure that they remain safe and comfortable. Sedation has been used for medical procedures for many years, and sedation dentistry is safe for children. Children often benefit most from sedation dentistry because they experience more dental anxiety than older patients.
Sedation dentistry's most common side effect is mild drowsiness, which usually wears off within a few hours. In rare cases, patients may experience more severe side effects such as nausea or vomiting. However, the dental team can easily manage these side effects and typically resolve them within a few minutes. Overall, sedation dentistry is an extremely safe way to help patients relax during dental procedures.
Quality Oly Tumwater Sedation Dentist
Don't let a fear of dental work affect your oral health! With Oly Tumwater Sedation Dentist,  you will get the dental care you need without having to worry about being anxious or scared. You can sit still and let the dentist do their job. And you won't have to feel guilty about putting off your dental care any longer. Contact us today to schedule a consultation with Dr. Ajaipal Dhanoa.